Wine and Cheese Pairing - Common Combinations
Cheese is one of the best snacks at parties, and because alcohol is also present, it has become fashionable to select perfect pairing of wine and cheese that can stimulate party visitors and enable them best way of enhancing the drink they are currently enjoying. However, because of the large variety of wines, and even larger variety of cheeses, picking the perfect combination can be a tough job. Some say that any combination is good, but because cheeses comes in so many forms many prefer to pick combination that will not clash. Choosing the best combination has to take into an account fat content of cheese, its moisture, flavor and texture are well aligned to the properties of the wine (sweetness, structure, acidity and body).
The most basic example of good wine and cheese pairing can be noticed by picking opposite flavor intensities. Wines can be both strong flavored and subtle, which means that you just need to pick cheese that has opposite flavor intensity, which can be very easy job. Young cheeses often moist, and have tame flavors. As time goes on, moisture evaporates, leaving behind fat, protein and a lot of rich flavors. Wines are opposite. Young vines are usually spirited and strong, carrying a lot of spice, fruit and herbal aromas. Older wines on the other hand have developed a subdued nuance.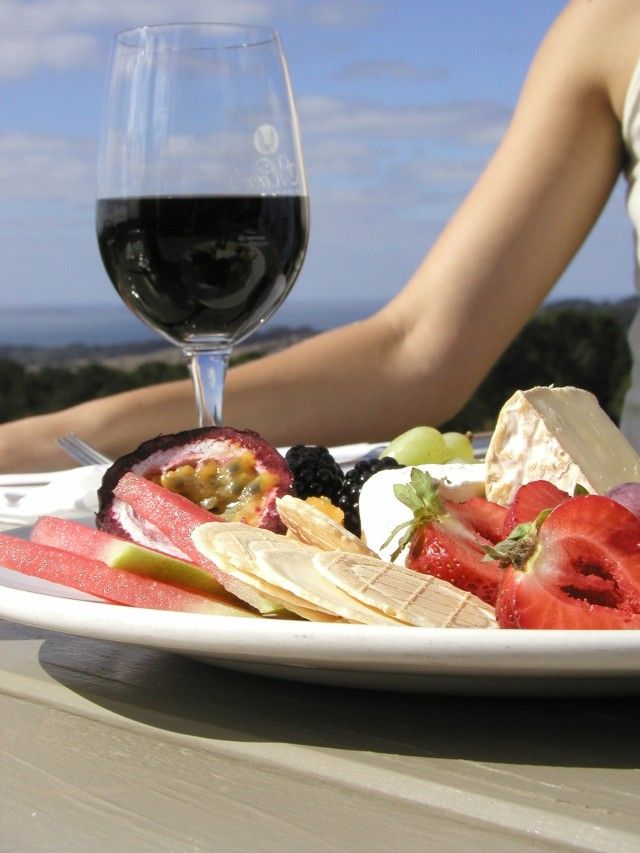 That's just one tactic. You can also pair wine and cheese by creating similar or opposites of their texture, saltiness (salt vs sweet), pungency, sweetness, and structure.
Best pairings of wine and cheese:
Barolo – Boschetto al Tartufo
Beaujolais – Brie, Camembert, goat cheese
Cabernet Franc – Gorgonzola, Port Salut, Swiss, Cheddar, goat cheese, Brie, blue, Camembert
Cabernet Sauvignon – Gouda, Parmesan, Blue cheese, Camembert, Cheddar, Colby, Danish Blue, Gorgonzola, Roquefort
Champagne – Edam, Gouda, Gruyere, Parmesan, Beaufort, Brie, Camembert, Cheddar, Chevre, Colby
Chenin Blanc – Goat Cheesem Camembert, Graddost, Blue Castello
Dessert Wine – Marscopone, Crème Fraiche
Malbec – Double Gloucester Cheese
Merlot – Beenleigh Blue cheese
Merlot – Camembert, Cheddar, Gorgonzola, Brie, Gruyere, Jarlsberg, Parmesan, Gouda
Pinot Blanc –Feta, Brie, Camembert
Pinot Gris – Asiago, Goat Cheese, Gouda, Cheddar, Ricotta, Mozzarella, Muenster
Pinot Noir –Camembert, Feta, Gruyere, Brie, Swiss, Port Salut, Monterey Jack, Muenster
Port – Gorgonzola, Blue
Red Bordeaux – Banon Cheese
Riesling – Colby, Edam, Gouda, Blue, Brie, Monterey Jack, Cotija cheese
Rioja – Havarti, Cheddar, Asiago, Campo de Montalban Mitica
Sancerre – Dry Jack Cheese
Sangiovese – Mozzarella, Parmesan, Fontina, Blue, Ricotta, Provolone
Sauvignon Blanc – Feta, Brie, Cheddar, Asiago, pParmesan, Gruyere, Neufchatel, goat cheese
Sherry – Cabrales cheese
Shiraz – Edam, Gouda, Parmesan, Cheddar
Zinfandel – Feta, goat cheese, Asiago, Blue, Muenster, Gouda, Gruyere, Jarlsberg cheese