How to Cut Cheese Properly - Tips for Slicing Cheese
Because there are so many types of cheeses on the market with varying shapes, structures, ability to even stick to the knife or crumble, you need to know all the ways of cutting them. Here you can find out all the best ways how to cut cheeses with your ordinary kitchen knives.
Round and Square cheeses can be cut in wedges and slices.
Pyramid or Cone-shaped cheese can be cut into wedges that start from the top-center point of the cheese.
Block cheeses can be cut into small rectangular pieces or long slices.
Log cheeses are sliced across to produce small "coin" shaped pieces (fresh, aged, goat cheese).
Soft wheel cheeses are cut into even pieces from the center outward.
Wedges can be cut in many ways – thin long and narrow wedges that start from the point outward, veined wedges that start from the bottom center of the thin edge, and semisoft wedge that utilizes cross slices on thin parts and vertical cut along the rind.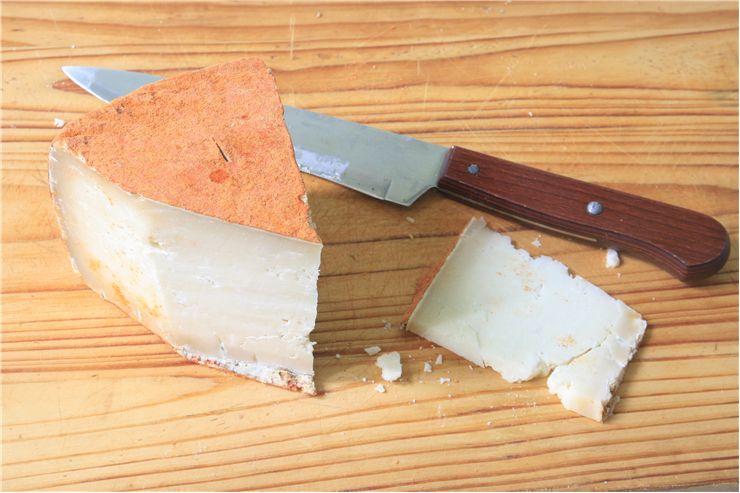 Use of knives is important when handling different types of cheese.
Soft ripened chess are best cut with hollow-edge blade.
Crumbly cheeses (blue cheeses) are best cut with rectangular, wide and open-surface knives.
Tear-shaped knives are best for hard cheeses.
Wire slicer can be used to cut medium-soft to medium-hard cheeses.
If cheese is very soft and any touch of the knife can make it change form and stick to the blade, then you can even use dental floss to carefully cut cheese into smaller pieces.